Dental Crowns & Bridges - Bloor Dufferin Dental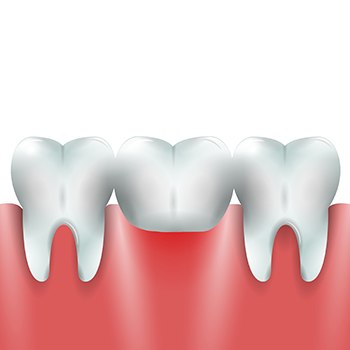 Dental Crowns
The dental crown procedure utilizes metal, ceramic fused to metal, or ceramic to cover a damaged tooth and restore it to its normal shape and size. It can cover and support a tooth with a large filling when there is not enough tooth structure left. It protects a weak tooth from breaking or restores one that?s already broken. Dental crown is a good way to cover teeth that are discoloured or badly shaped. It is also used to cover a dental implant and on back tooth that had root canal treatment.
Dental Crown Procedure
The dental crown procedure usually involves 2 stages. During the first stage, portions of your natural tooth structure will be removed to accommodate the dental crown. An impression is made and sent to the lab where your custom dental crown will be created in about 2 weeks. During this time period, a temporary crown will be placed until the custom dental crown is ready to be bonded in place.
Dental crowns are sometimes done to anchor a dental bridge or as a dental implant restoration. In special cases, root canal may be performed prior to placing the dental crown. The type of dental crown used will depend on your unique needs and goals, as well as the recommendations of your dentist. Visit Bloor Dufferin Dental to discuss your dental plans.
Dental Bridges
Gaps in your smile? Missing teeth? At Bloor Dufferin Dental Centre, Toronto dentist Dr. Nguyen can help you restore your smile and confidence thanks to dental bridges. Bridges are a common dental solution for missing teeth and typically involve a crown placement for the two teeth on either side of the gap, with a false tooth in between. The traditional dental bridge procedure can be completed within two appointments at our Toronto dental centre.
Dental bridges are beneficial for reasons other than aesthetic or cosmetic purposes:
Maintaining face shape
Preventing teeth from drifting position and misalignment
Restoring comfortable chewing and speaking abilities